Writing the World
AUTHORS AT LARGE is the brainchild of Robin Hemley and Xu Xi, two award winning authors who met in 2002 at the Foreign Correspondents Club bar in Hong Kong. Since that first meeting, their writing lives have crossed transnationally numerous times.
In 2005 or thereabouts, over a drink by the river in Sacramento, they imagined the solitude of their writing lives buoyed by a literary community that connected regularly around the world. An early, over-ambitious attempt to launch AUTHORS AT LARGE was abandoned. Then, their careers as creative writing teachers took unexpected turns towards Asia, where each has a personal stake.
Ten years after they first articulated their idea, the time was right to relaunch AUTHORS AT LARGE. In 2016, they offered their first intensive writing retreat in Asia, on the private island of Telunas in Indonesia. Writers from Asia, Australia and the U.S. participated in this first retreat which was very successful (read their testimonials here). Their hope is to grow their international community of writers by sharing what they've learned in their transnational writing lives.
In the summer of 2017, AUTHORS AT LARGE extends their international reach beyond Asia to Europe, with week-long retreats over the summer in Iceland, Thailand and again on Telunas. Their first urban weekend retreat is scheduled in November in Hong Kong. The Iceland and Thailand retreats are offered as part of the 2017 Iowa Summer Writers Festival.
words connect
Dear Hong Kong (memoir)
Released July 2017 Penguin Australia (Hong Kong Series for 20th anniversary of handover of Hong Kong to China)
That Man In Our Lives (novel)
Released September 2016 by C&R Press, USA.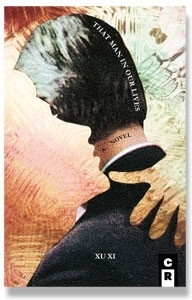 Interruptions
HKU Museum & Art Galley released September 2016
Habit of a Foreign Sky (novel)
2010 Haven Books, Hong Kong.
The Unwalled City (novel)
2001 Chameleon Press, Hong Kong.
Hong Kong Rose (novel)
1st edition 1997, Asia 2000; 2nd edition 2004, Chameleon Press, Hong Kong.
Access Thirteen Tales (short stories)
2011 Signal 8 Press, Hong Kong.
Evanescent Isles (essays)
2008 Hong Kong University Press.
Writing life
At the retreats, it's all about living like a writer in the company of writers. We use this time to write and read, to immerse ourselves in the challenge of putting our hearts and minds on the page.
Siglufjörður, Iceland
May 27 to June 1: Six days/five nights in this historic fishing town on Iceland's northern coast. Join us in the land of the midnight sun.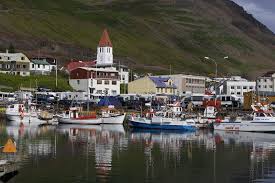 Hua Hin, Thailand
July 16 to 22: Seven days/six nights by the beach in Hua Hin, southern Thailand, in the town that is home to the Thai royal family's summer palace.
Telunas, Indonesia
July 23 to 28 Sunday to Thursday: We returned once again to this beautiful private island for six days & five nights of an exclusive writers' retreat experience on Telunas Private Island in Indonesia.
Your Writing Weekend
A typical weekend begins on Friday evening and covers full days on Saturday and Sunday with a generative style writing workshop. The retreat includes a review of excerpts of participants' writing structured around various writing craft issues. Revision is encouraged and in-session writing exercises are used to develop your work. Lunch is included and lunchtime conversations will center around aspects of the writing life -- finding agents, publishing, how to sustain writing with other life responsibilities and careers. There are opportunities for participants to share their work.
The author leading the retreat will usually also offer a limited number of individual manuscript consultations for longer works at a special rate only for retreat participants.
Contact
To reach the co-directors of Authors at Large please email:
ROBIN HEMLEY robinhemley@gmail.com
XU XI xuxiwriter@gmail.com
aalauthors@gmail.com
Send us your queries and we'll get back to you as soon as possible.
Cancellations & refunds
We will refund 100% of your registration fee for our week-long retreats if you cancel by no later than 90 days prior to the start date. Later cancellations are partially refunded: 75 to 90 days - 75%; 60 to 75 days - 50%; 30 to 60 days - 25%; less than 30 days - 10%. All refunds are less service fees charged by our billing provider for credit card payments.
For urban weekend retreats and workshops, the refund policy is posted at the registration page.
Should AAL cancel a retreat for any reason, all fees will be refunded in full less service fees charged by our billing provider for credit card payments.